Time for another stable release! We are once again attempting a release every three months, which means this one is a mere month late!

Gorgonzola has more bug-fixes than features, but it's notable nonetheless :)

Highlights:
* An impossible dream in the DOS days, transparency! Sprite and Map layer slices can have opacity and choice of three blending modes: normal transparency, add (good for clouds, coloured lights), multiply (good for shadows). (You need a one-line script to make a map layer transparent).
* Six new enemy dissolve/appear types
* Titlescreen Text, displayed at bottom of the tilescreen
* Script triggers for adding, removing, swapping heroes
See whatsnew.txt for all changes.

Download links

Using a map layer (multiply blending) for shadows: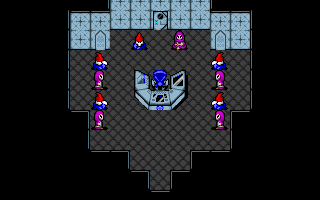 Adding some colored lights with an additive-blended map layer and a script to loop the opacity: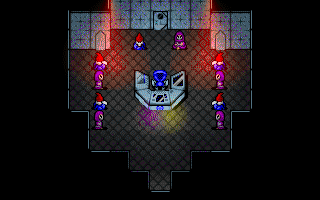 Fade, Ghostly Fade, Fade to White



Puff, Blip, Fade Up






_________________
"It is so great it is insanely great."